The Early Development Instrument (EDI) provides a community-level measure reflecting a snapshot of children's health, development, and school readiness. It can be used to asses how a community can better support young learners as well as how to address the needs of incoming students. The map below shows areas of the city with higher and lower vulnerabilities in the domains measured.
Children Vulnerable on One or More Developmental Domains, SY16-17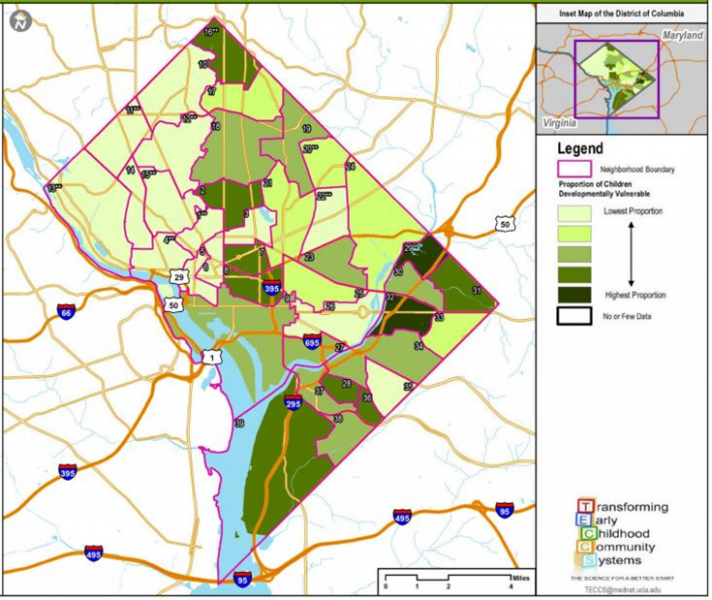 About the EDI
The EDI is an internationally validated tool that provides information about school readiness for the District's 4-year-olds in all eight wards. This information was collected from 116 schools and 340+ classrooms during SY16-17 and will be administered again in February-March 2019.
For more information, visit OSSE's website.
Source: Division of Early Learning, OSSE 
Share insights or feedback.