These series of maps illustrate the range of in-boundary DCPS and public charter enrollment across the city in SY20-21. The highest shares of in-boundary DCPS enrollment are in the upper northwest portions of the city migrating into the neighborhoods around Rock Creek park and into Ward 6. Enrollment in public charter schools is the highest in the neighborhoods in Ward 5 and in pockets of Wards 7 and 8, and then migrate more uniformly south into the neighborhoods East of the Anacostia River.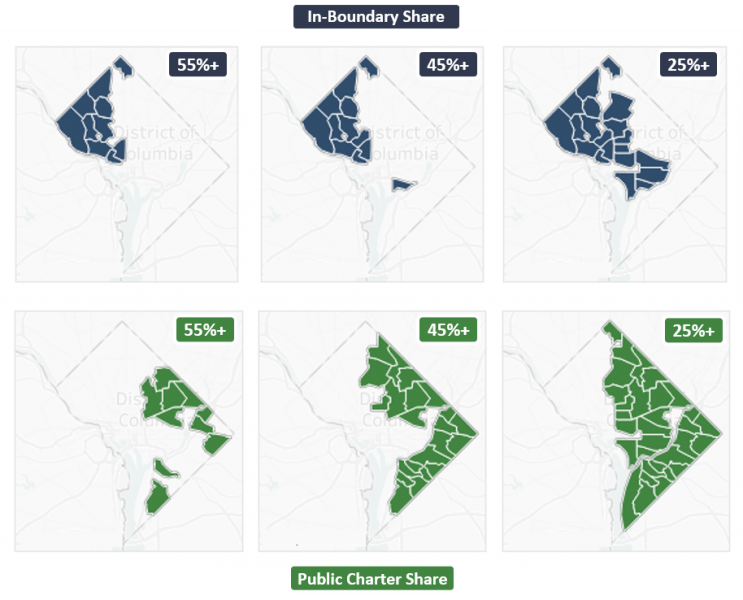 Source: OSSE Audited Enrollment, SY20-21
Share insights or feedback.